Small Business Sweepstakes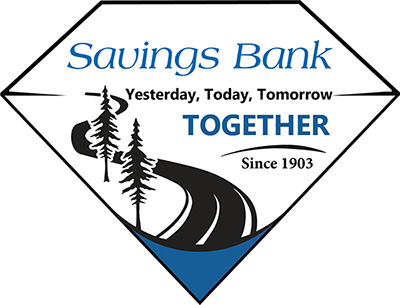 Since 1903, Savings Bank of Mendocino County has been here for the communities we serve in good times, and in challenging times. To help overcome some of the challenges brought on by the COVID-19 pandemic, we are offering the SBMC Small Business Sweepstakes, April 15, 2021 through August 10, 2021.
To enter the Small Business Sweepstakes: Lake County and Mendocino County small business owners or representatives may click here to review the sweepstakes rules, then complete the online entry form and click 'send'.
Eight - $2,000 prizes! On each of the following dates; 5/4/21, 5/18/21, 6/1/21, 6/15/21, 6/29/21, 7/13/21, 7/27/21, 8/10/21, one local small business will be randomly selected from all eligible entries received by 11:59 PM the day prior to each drawing. One entry per business. Businesses that have not won are eligible for all subsequent random drawings for this Sweepstakes – so submit your entry as soon as possible! Click here for a list of Winners.
Plus, Savings Bank will purchase five - $100 gift cards/certificates from each of the eight winning businesses. These gift cards/certificates will be used as prizes for the SBMC Gift Card Sweepstakes- Click here for rules.
Our community is strong - we will all get through this TOGETHER!
---
Sweepstakes Entry Form